TRADING BUSINESS
Dhammawatana Exports offer access to manufacturing and product procurement throughout Thailand with confidence and reduced risk for the client. We collaborate with sustainable factories across Thailand and work through our trusted network to source and deliver desired products.
Agricultural products, Sustainable products, Sports goods, Baby Care, Thai Handicrafts, Canned Fruits, Food products, Personal Care, Auto and Industrial products etc are few of the items that we export. With our clients, we work on dual strategy of operating as a trading house or retained as a sourcing agent for specific goods as they need.
Our Coal Business
Aditya Group, Thailand, has strong domain expertise in trading coal locally and worldwide. With our proven network of contacts and established relationships with miners over last 15 years, we provide consistent supplies of wide range of steam coal (Bituminous and Sub-Bituminous) specifications to wholesalers and end-users. We are engaged in procurement, processing, Midstream and distribution, through our integrated supply chain.
Predominantly the origins of Coal are from Indonesia, with primary supplies in to South East Asia. The Minerals business leverages our extensive geographic network, deep client base, supply chain infrastructure, and operational efficiencies across Asia.
Our key strengths are our human talent capital, extensive geographical & product know-how, Midstream & logistics expertise, deep business connectivity, and strategic asset supported by robust finance & risk management infrastructure.  Our reliable partnerships with marine and inland logistics, coal screening plants and warehousing service provide flexible options to our customers with a promise of on-time delivery and customer satisfaction.
With our commitment to building long-term value addition for our customers, our objective is to provide premium quality coal supplied through efficient logistic channels at competitive price.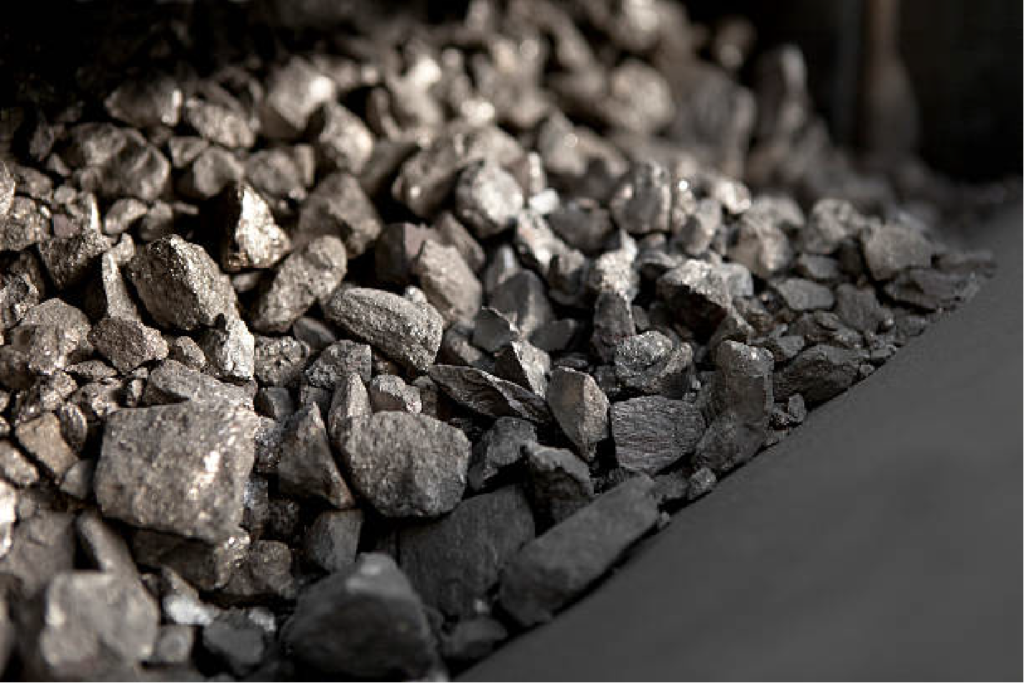 International Market Initiative
We are a niche player serving South East Asia through Midstream and wholesale distribution. We offer multiple-grade products to clients by leveraging our supply chain and focusing on freight solutions. The business allows us to identify opportunities and cross-sell complementary products, thus providing market access, connectivity, visibility, and the recognition of being a dependable supplier. Our strong network of Tier 1 suppliers and consumers, having attributes of reliability and sustainability that are prerequisites in growing markets, ensures our customer satisfaction and success.
We are adept in sourcing coal from various consistent Miners and reliable Coal Traders with whom we have long-standing relationships. Our export division also delivers coal directly from coal mines to overseas customers. We source coal predominantly from Indonesia.
With our strong procurement background and vendor relationship, it is convenient for us to source coal containing a variety of specifications as per our customer demands. We have a variety of types of coal available (low/mid/high CV Coal) (low S Coal) (including High Ash Coal).
We charter our own vessels, which makes us competitive in price and delivery lead times.
Our international clients range from operators of power plants to steel mills, cement plants and paper factories. We believe in loyalty and business ethics with our customers that ensure long-term business commitments.
Screened Coal for Thailand
Over the years, we have built up a strong customer base of end users that has ensured a long-term demand and supply requirement. Our vigilant control on the quality of the products, combined with efficient logistic support, ensures precise delivery period and customer satisfaction. We import and distribute varied coal products from Indonesia and Russia that returns high heat energy with less environmental effect.
We utilize the international domain expertise to achieve value addition for end buyers. We have setup Coal Grading facilities and with our committed, operational efficiencies, it has enabled us to excel in the Thailand coal domestic supply market. We select the coal carefully from the screening plant using high-standard and efficient machines to obtain the coals with sizings as desired by the customers. The Screening plant is currently achieving the volume of around 0.50 million MTs p.a. to cater to diversified customer base of around 100 spread through various industries and geographical locations. Typical coal sizes that we screen range from 0-5mm, 5-10mm, 10-25mm, 25-50mm to 50+mm, however our adaptable screening equipment can screen up to 6 sizes to any customer requirements (sizes can alter production capacity) and all types of coal specifications.
Boiler/Engineering Support
As a value-addition to local clients, our engineering team in our associate company can assist our customers in every aspects of boiler adjustment, energy saving, and new boiler replacement.
What makes Aditya Group Different
The Guiding Principles of the Group
Commitment

Ethics

Honesty

Loyalty

Values