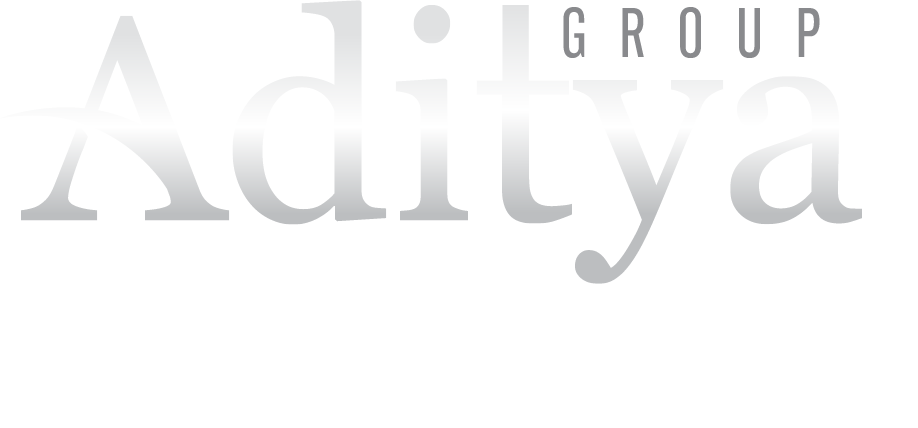 Aditya Group is a flexible, bespoke startup and management consulting firm that brings in strategic insights, initiates startup projects, crafts business enhancement solutions and rapid execution of any project with a pragmatic hands-on approach to the satisfaction of their clients.
The Group has a dynamic mix of very experienced people combined with the best enthusiastic young talents across the globe making the right team to offer the right solution for business owners in Thailand through its various companies for over 20 years in Thailand.
Aditya Group has experience in working with more than 17 diverse industries and has its investments in various business ventures.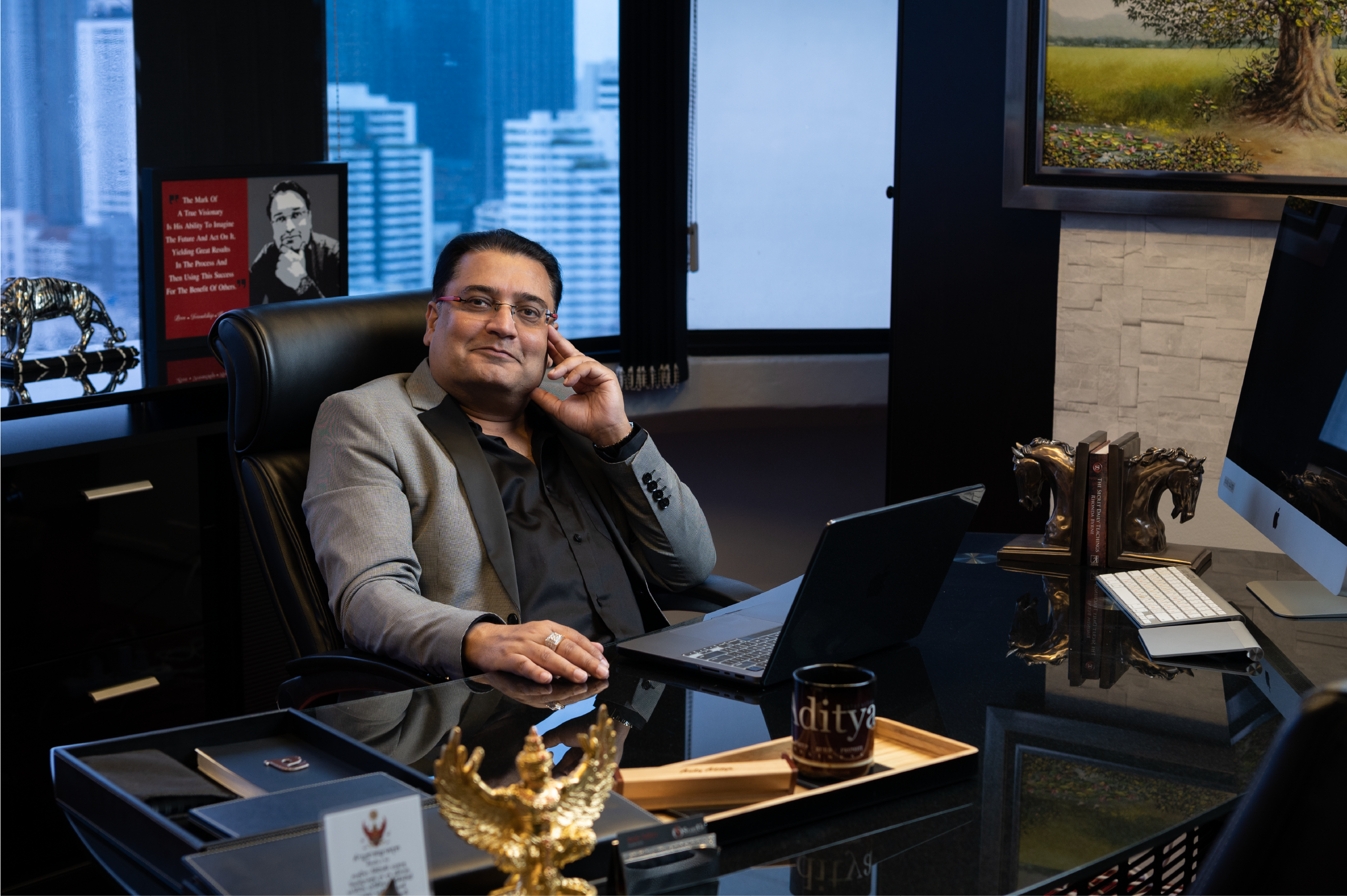 As a CEO, Ande directs all executive-level activities of the group and is the driving force behind the introduction and implementation of all businesses. With over 30 years of hands-on experience in technology and general management core business functions, he brings in senior management and leadership qualities with high growth and turnaround experience.
Experienced in Strategic tie-ups, business development and full-scale operations, he is capable of making rapid strategic changes under various business contingencies. He is a person who has navigated the transition from start-up to scape-up and has increased its size, reach and revenues exponentially while also carefully managing the cost of doing business.
Skilled in combining resources – people, process, technology, product/service offerings and competitive position – to grow revenue, profit and business value.
When asked to describe himself in a few words, he expresses himself as "Driven, Assured, Grounded, Hard-working, Honest, Creative, Loyal, Undaunted and Unflappable."
Thailand is a country of diverse opportunities. Yet, it is constrained by language barriers, cultural gaps, and bureaucratic issues, leaving any foreign business owner quite confused. Startup in Thailand is a single source for all their business startup queries and expansion requirements in Thailand.
Investment Consulting I Legal Assistance | New Business Management | Representation Services | Integrated Marketing |
Operational Support
They work on various models and facilitate their customers to find a foothold in the Thailand market by making the right market strategies to achieve business growth in the shortest possible time. Time frames, deliverables, and management procedures are all kept flexible and mutually agreed upon with their clients, following the unified goal to succeed in Thailand.
Investment protection for their clients is the foremost objective for Aditya Group when they are engaged. Where to invest and how to operate the business to get maximum returns is the goal. They understand the tricks of the trade of doing business in Thailand and flourish as result-oriented performers.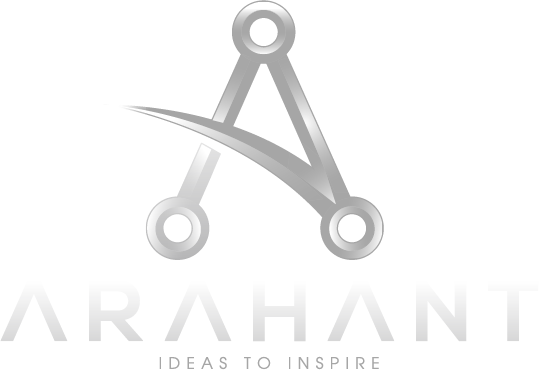 INFORMATION TECHNOLOGY
As an Information Security specialist with years of experience in the industry, Arahant provides the highest service and is committed to building long-term relationships with clients. Our certified consultants will assist you from end to end, making sure to provide reports and solutions that adhere to cyber security rules and regulations.
Arahant is the authorised is the sole Authorised distributor of Mcafee brand of products in Thailand.
Amongst other services, Arahant provides web/mobile application developments and professional services to clients who require their projects to be outsourced.
TRAVEL & EVENTS
Travel Motivations is an exclusive VIP Luxury Concierge and Lifestyle Management Service, with a dedicated team to design bespoke personal experiences and implement them on your behalf as your heart wants them to be. They step into your life and do all the things you don't have time to do and save the most important thing for you - TIME.
As a Thailand specialist VIP luxury concierge, we offer highly personalised experiences specially tailored to your every wish and whim to act as your executive assistant, event, and project manager to deliver 'Just what you need'.
EXPORT AND IMPORT
Dhammawatana Exports offer access to manufacturing and product procurement throughout Thailand with confidence and reduced risk for the client. We collaborate with sustainable factories across Thailand and work through our trusted network to source and deliver desired products.
Agricultural products, Sustainable products, Sports goods, Baby Care, Thai Handicrafts, Canned Fruits, Food products, Personal Care, Auto and Industrial products etc are few of the items that we export. With our clients, we work on dual strategy of operating as a trading house or retained as a sourcing agent for specific goods as they need.
LOGISTICS
Care Containers, with its 25 branches in India, Bangladesh, Singapore, China, Malaysia, Dubai, Bhutan and Hamburg, has been providing unique customer experience in International Trade, covering every aspects of global Logistics – Sea Freight , Air Freight , Projects , Customs Clearance , Cross Border, In-Transit, Warehousing, SOC to name a few.
We offer world class integrated Supply Chain Solutions through our global network to our customers with utmost integrity, trust and responsibility.
RECRUITMENT
Interactive Recruiters has been assisting its clients as a premier recruitment and staff augmentation agency. Our agency assures its clients with a dedicated approach and guaranteed results for all their recruitment and staffing needs.
As a dynamic group of professionals who understand the shifting traits of human nature in the professional world and take care of it with the best practices of Human Resources. Professional recruitment for permanent as well as contractual for IT / non-IT industries is our focus.